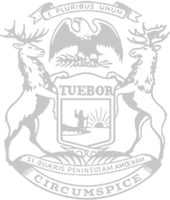 Rep. Hall, Sen. Nesbitt: Former Whitmer administration employee Ed Duggan ducking COVID-19 select committee provides people of Michigan with "total lack of accountability"
Joint Select Committee on the COVID-19 Pandemic Chair Matt Hall (R-Marshall) and Vice-Chair Aric Nesbitt (R-Lawton) today issued the following joint statement on Ed Duggan's refusal to testify before the joint committee. Duggan is a former employee of Gov. Gretchen Whitmer's administration who recommended a contact tracing firm with strong ties to the Democrat Party. The no-bid contract was cancelled after public outcry about its ties to a partisan vendor. Duggan currently works as the state's political director for Joe Biden's presidential campaign:
"Criminal investigations continue involving Governor Whitmer's Department of Health and Human Services and the Unemployment Insurance Agency. Unfortunately, the governor and her staff believe that because there are investigations, they can avoid answering questions about their controversial actions.
"Today, former Whitmer administration employee Ed Duggan notified our committee that he's refusing to testify about his participation in a highly suspect political no-bid government contract or questions about him potentially giving preferential treatment to associates seeking unemployment benefits. Citizens expect accountability, so hopefully his current employer, Joe Biden, will require Ed Duggan to testify and provide the people of Michigan answers."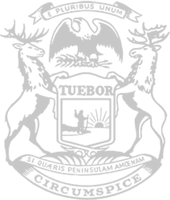 © 2009 - 2020 Michigan House Republicans. All Rights Reserved.
This site is protected by reCAPTCHA and the Google Privacy Policy and Terms of Service apply.