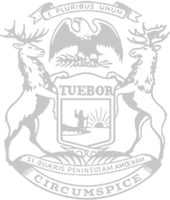 Rep. Hall: Administration's delay in reviewing Nursing Home Preparedness Task Force recommendations is leading to hardship for Michigan long-term care residents
RELEASE
|
September 16, 2020
Joint Select Committee on the COVID-19 Pandemic Chair Matt Hall, of Marshall, today issued the following statement after hearing testimony from Department of Health and Human Services Director Robert Gordon. Gordon spoke on recommendations the governor's Michigan Nursing Homes COVID-19 Preparedness Task Force formulated for resident placement, resource availability and quality of life for long-term care residents as those residents make up over 30 percent of total COVID-19 deaths statewide. So far, only one of those several recommendations has been implemented by Gov. Gretchen Whitmer's administration:
"After Gov. Whitmer's administration finally put together a work group consisting of medical experts and industry leaders and asked them to develop a smarter plan to protect nursing home residents, they have been dismissive of what those experts have provided. Director Gordon seemed uninformed about many of their own task force's recommendations and dismissive of others. These experts are telling him that we need clarity and more direction in many of these executive orders to improve quality of life, ramp up testing and protect nursing home residents.
"Six months into a pandemic, instead of doubling down on failed policies, the administration needs to make an honest assessment of what's working and what's not working.
"We're hearing from the people of Michigan about what is happening to their loved ones in nursing homes and their concern over the governor's policy. Many are losing friends and loved ones in these facilities. For months, many nursing home residents could not get critical services – including dental work, physical therapy and mental health – because certain care providers were not allowed in. Experts are telling the administration there isn't enough access to testing or labs for long-term care facilities. We want to serve the people we represent, get them critical information to address their concerns and protect lives.
"It seems Director Gordon was out of touch with of a lot of the issues that have arisen from Gov. Whitmer's nursing home policy until the Michigan Nursing Home COVID-19 Preparedness Task Force informed him of them. Communication regarding the executive orders has also been lacking, leading to confusion and a lack of clarity for nursing home residents and their families. When one of our committee members asked why this task force was not put together earlier to confront issues, Director Gordon nonchalantly said they were too busy to convene these experts.
"If the department and the administration had acted on these concerns earlier, we would have formulated a better response and seen a better quality of life within long-term care facilities during COVID-19. The administration must listen to these expert voices and prioritize these recommendations so we can protect the health and well-being of long-term care residents throughout Michigan."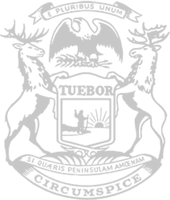 © 2009 - 2020 Michigan House Republicans. All Rights Reserved.
This site is protected by reCAPTCHA and the Google Privacy Policy and Terms of Service apply.