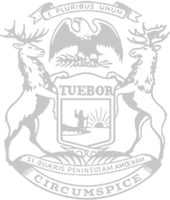 Rep. Hall: Contact tracing shell game exposes flaws in Michigan's COVID-19 response
Joint Select Committee on the COVID-19 Pandemic Chair Matt Hall, of Marshall, today issued the following statement after key information was disclosed in testimony by Department of Health and Human Services Director Robert Gordon regarding contact tracing in Michigan. Earlier this year, Gov. Gretchen Whitmer's administration awarded a no-bid contract to gather confidential information from Michigan residents through a "contact tracing" program. Once it became public that the contracted vendor had ties to the Democrat Party, the department regrouped and used another name for the same company. The governor ended the agreement amid outcry:
"Director Gordon said many times during this hearing that this decision was a mistake. And it was.
"But it goes deeper. People across Michigan signed up to volunteer for this contact tracing program thinking they were helping in the fight we're all in against COVID-19, but they were instead led to a site with Democratic affiliation and their information is now in the possession of a political consulting firm that can potentially use it for political purposes. DHHS is taking the position that this personal information is the property of the consulting firm.
"Director Gordon acknowledged what the Auditor General found on this consulting firm – that this was the same company operating under another name when bad press started coming out about the background of this contract. He also confirmed that Gov. Whitmer's administration made misleading and incorrect statements about whether NGP VAN was being considered for the contract, because both Great Lakes Community Engagement and Kolehouse utilize NGP VAN software. It was also disclosed for the first time that the Southeast Michigan Community Foundation was a philanthropy group that would have potentially paid for the contract.
"Director Gordon came to talk to us today because other employees who were involved with this have not accepted requests to answer our committee's questions. He told our committee he referred the Auditor General to Ms. Taverna because she is the person who is primarily in charge of contact tracing for Gov. Whitmer's administration. Ms. Taverna is a senior advisor on opioid strategy for Gov. Whitmer – despite Director Gordon saying he wasn't even aware of her having any background in that area – and was working on a $75,000 contract with the Michigan Public Health Institute after working in the Obama Administration. Director Gordon's testimony raises many additional questions and we must speak with those who were more directly involved in this decision-making, such as Ms. Taverna.
"Our committee will continue to seek answers and work to see that the people of Michigan have accountability and trust in their state government."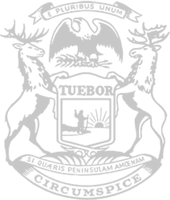 © 2009 - 2020 Michigan House Republicans. All Rights Reserved.
This site is protected by reCAPTCHA and the Google Privacy Policy and Terms of Service apply.