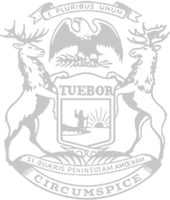 Rep. Hall: Shuttered small businesses entering make-or-break stretch while waiting on governor
This week, Joint Select Committee on the COVID-19 Pandemic Chair Matt Hall welcomed several Michigan small business owners to speak on continued closures due to Gov. Gretchen Whitmer's executive orders.
"Our committee has given local businesses a platform to share their experiences because no one within Gov. Whitmer's administration has seemed to be listening to them," said Hall, of Marshall. "These testimonies were emotional. People are watching their livelihoods get taken away from them through no fault of their own. They feel they can resume operations safely and responsibly and have showed Gov. Whitmer's administration what they can do to keep their customers and staff safe, but they aren't receiving sufficient communication back. That's a major problem. These small businesses can only keep their heads above water for so long."
Owners and operators of ice rinks, bowling alleys, fitness centers, dance studios and special event centers spoke to the committee about the financial hardship they have encountered because of Gov. Whitmer's decisions – as some people enter their sixth month without work and other states open their economies in those sectors.
The committee heard from Mindi Priskey, a skating coach at Mt. Clemens Ice Arena, who underscored the importance of recreational opportunities for kids. Michigan is in the top 5 states in the nation for ice skating sports, but they are one of just a handful of states currently without open rinks. Priskey was joined by Kristin Rosales, a parent of a youth sports player as well as social worker, who explained the mental toll on children who are continually unable to practice and take part in extracurricular activity.
AJ Glowacki, owner of Garden Ice Arena in St. Joseph, said he is losing between $10,000-15,000 per month while being forced to remain closed.
Fitness centers are also closed due to the governor's executive orders. Battle Creek YMCA CEO Jill Hinde told the committee about the physical, mental, economic and community tolls the closures have had in the area. She has had to lay off 91 employees because they are unable to be fully open. In Grand Rapids, over 1,000 YMCA employees have been laid off.
"These centers keep people healthy and active, mitigating the underlying health conditions such as obesity, heart disease and diabetes that make people more susceptible to COVID-19," Hall said. "These facilities have submitted plans that would allow them to open safely, which in the case of fitness centers includes frequent sanitation, mask wearing and requirements to wipe down equipment before and after use. But they are not hearing from Gov. Whitmer on when they can implement those plans and open or if they need to go farther. They need clarity."
Don Slimmen, who has owned a bowling alley in Ludington since the 1970s, said he estimates he has about 30 days before he will have to go out of business and that he is scared about that proposition. Chris McCrumb, a wedding venue owner in Traverse City, became exasperated when talking about cutting half his staff, taking out loans and borrowing from his retirement to make ends meet. He said he was under the impression that the initial drastic measures that Gov. Whitmer took were meant to flatten the curve, but noted Grand Traverse County has had a low COVID-19 case count.
Jordan Munster and his wife initially opened an indoor entertainment center just outside Lansing one year ago and told the committee they had been ready to reopen three times, but changes to executive orders and ambiguity have forced them to remain closed.
"Mr. Munster said he is begging the state to give him any metric to hit so he can have a chance at opening – even if the standards are so high that it's a minuscule chance," Hall said. "That's how desperate these people are. They've been patient and followed the orders, but this is a critical time for the survival of livelihoods they've worked immensely hard to build. Gov. Whitmer needs to provide them with solutions instead of continuing to on with a wait-and-see approach."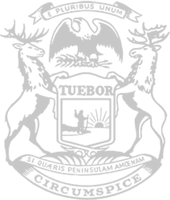 © 2009 - 2020 Michigan House Republicans. All Rights Reserved.
This site is protected by reCAPTCHA and the Google Privacy Policy and Terms of Service apply.